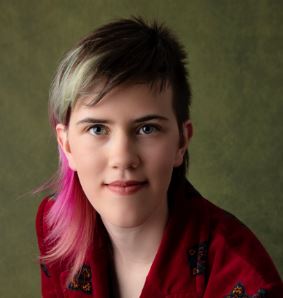 Denika lives in Wellington, New Zealand. She is a teenager with an unrelenting passion for fantasy and dystopian writing. Denika has loved writing ever since she could hold a pencil in her hand. She writes at her desk, staring out the window, imagining Elves jumping through the trees and bush-clad hills.
She published her debut novel Royal Orchid, The Death-Hunters, in October 2019 when she was 15. The prequel to Royal Orchid, Into the Flames and the next book in the series The Ghost Warriors, were both released in 2020.  Her latest novel, The Last Kingdom, was released in 2021.
Over the past few years, she has won and been a finalist in several youth writing competitions, including being a two-time finalist in the New Zealand Youth Laurate award 2018. Denika was a finalist in the Best New Talent category for the Sir Julius Vogel Awards in 2020.